Whole Beef Bundle (300 lbs.)
Whole Beef Bundles provide the opportunity to keep your family in heart healthy cuts year round. Whole Beef Bundles weigh 300 lbs. in total and allow you to taste every cut of a premium grass-fed Whole Beef over the course of a year.
We'll take care of all the details. You have the choice to receive your Whole Beef in a single delivery or to pay monthly and we'll curate a Whole Beef Bundle which will arrive at your doorstep each month for one year. All Heleyon Bundles include farm crafted recipes designed to impress picky eaters and discerning palates alike. A Heleyon Whole Beef is guaranteed to contain at least 300 lbs. of beef cuts in total. One box will arrive every month for 12 months and will contain an average of 25 lbs. of beef.
As always, shipping within our regional zone (TX, AR, OK, LA) is free. We happily ship to the farthest reaches of the contiguous 48 states, so if you live outside of our Free Home Delivery Zone you can expect added shipping charges depending on your location and weight of your order.
We offer multiple bulk meat bundles, including the Eighth, Half, Quarter and Whole Beef as well as a Half and Whole Lamb. Larger bulk orders will receive larger discounts. The more you buy, the more you save. The Whole Beef Bundle serves as our most affordable option as this is the largest package you can buy from our farm. Please browse our catalog to find the best bulk meat option for your household.
Cuts

We want our beef to wow you! The cuts you will receive each month are dependent on how the butcher crafts each beef. Cuts that you may see in your boxes over the months include:

Stew Meat


Marrow Bones


Ground Beef

Untrimmed Brisket

Korean Style Ribs


Short Ribs

Osso Bucco


Bone-in Ribeye


Ground Chuck


Boneless Chuck Roast


Flat Irons


Chuck Eye


Whole Flanks


Porterhouses


T-bones

Boneless Filet


NY strip


Boneless Petite Sirloin Strips


Half Eye

Round Roasts


Top Round Roasts


London Broil


Bottom Round Roasts


Cube Steaks


Sirloin Tip Roasts

Whole Tri Tip


Tongue


Skirt Steaks


Ox Tail


Hanging Tender


Liver


Heart


Kidney
Shipping

We ship boxes straight from our farm to your table. A Heleyon Whole Beef Bundle includes up to 300 lbs. of farm fresh, grass-fed beef shipped over the course of twelve months. We will ship one box of fresh, frozen meat every month until you have received a Whole Beef. Then, you can decide if you would like to follow up by ordering a Grass-fed Lamb Bundle or even our very own Heleyon Forest-fed Berkshire Pork. As always, shipping is free within our regional zone. We happily ship across the nation at a very affordable rate. We have partnered with PeriShip, a company who specializes in delivering fresh, frozen perishables all over the nation. So you can buy with confidence, knowing that we've taken every step to keep your meat fresh and frozen even when delivering states away. If you receive a box with damaged or thawed meat we will replace your meat or refund your money without question. We are here to provide you with a seamless delivery service of farm fresh, heart healthy, grass-fed beef. All boxes are packed in fully recyclable packaging with frozen gel packs and dry ice to insure optimal quality without compromise to the environment.
Dimensions

We ship in double-walled, cardboard boxes with recyclable shipping liners. Each box will measure 12x12x12, 14x14x14 or 16x16x16 depending on the size of the cuts being shipped each month.
Care Instructions

Our beef is shipped fresh and frozen. We guarantee your order to remain completely frozen throughout the entire shipping process. As soon as you receive your box each month you can immediately transfer your beef to the freezer or choose the cuts you want to cook that evening and allow them to thaw before dinner.
Share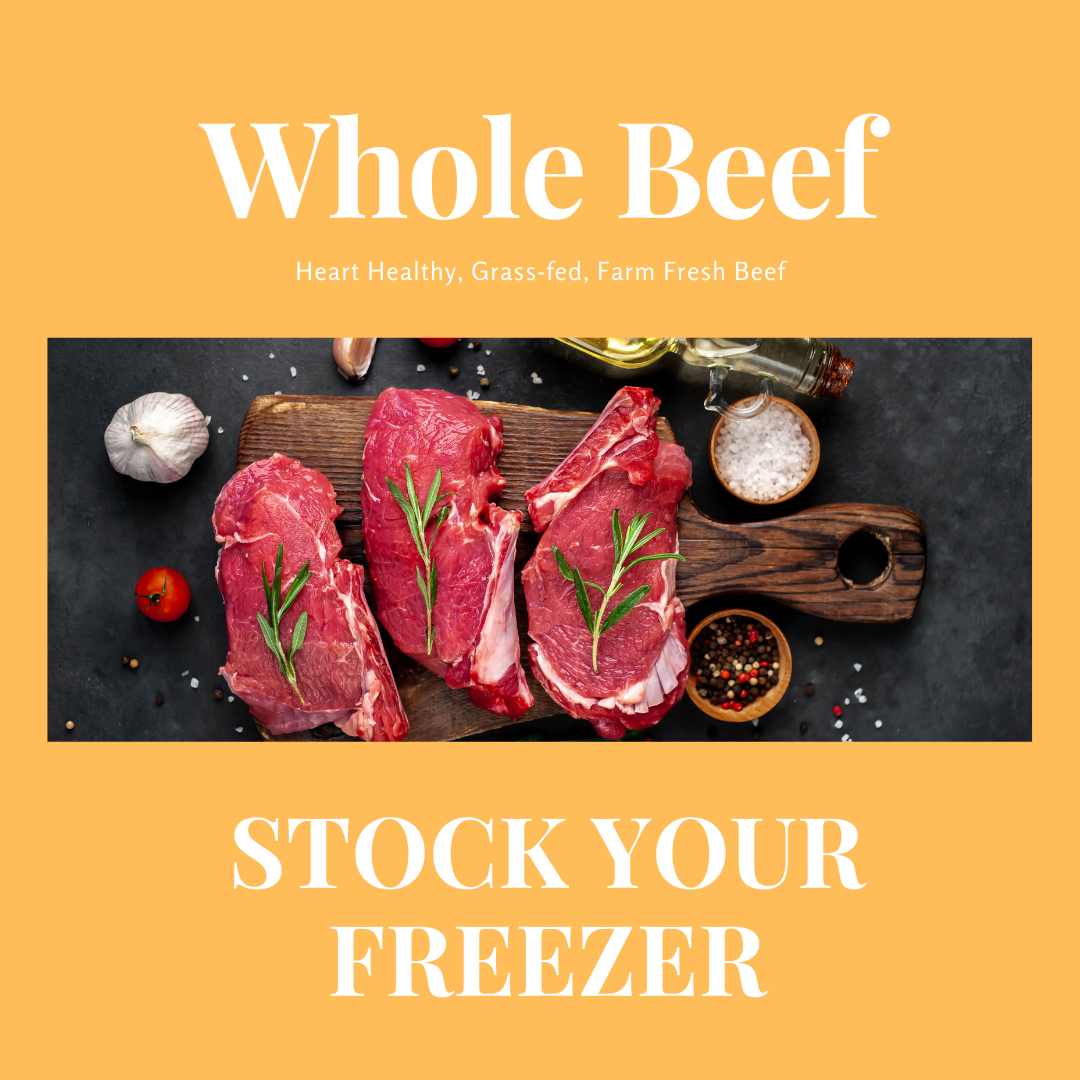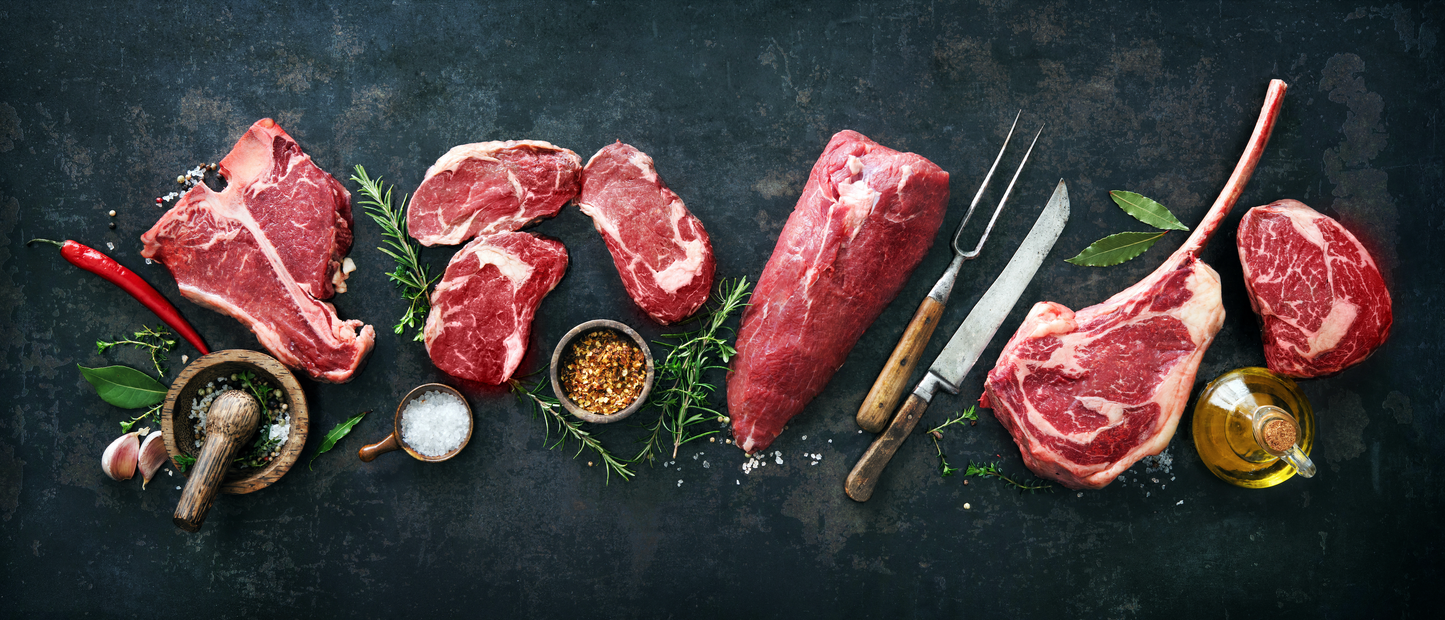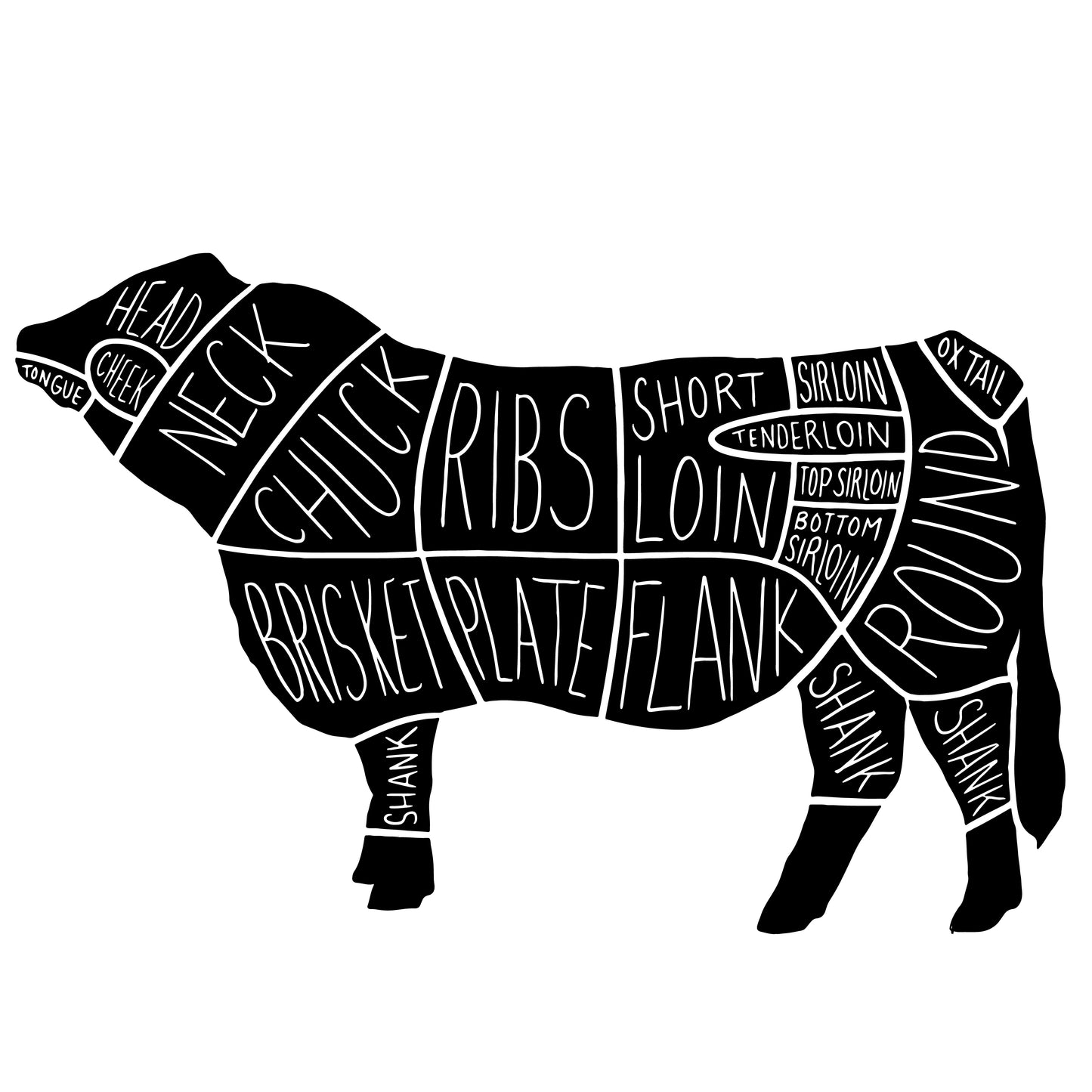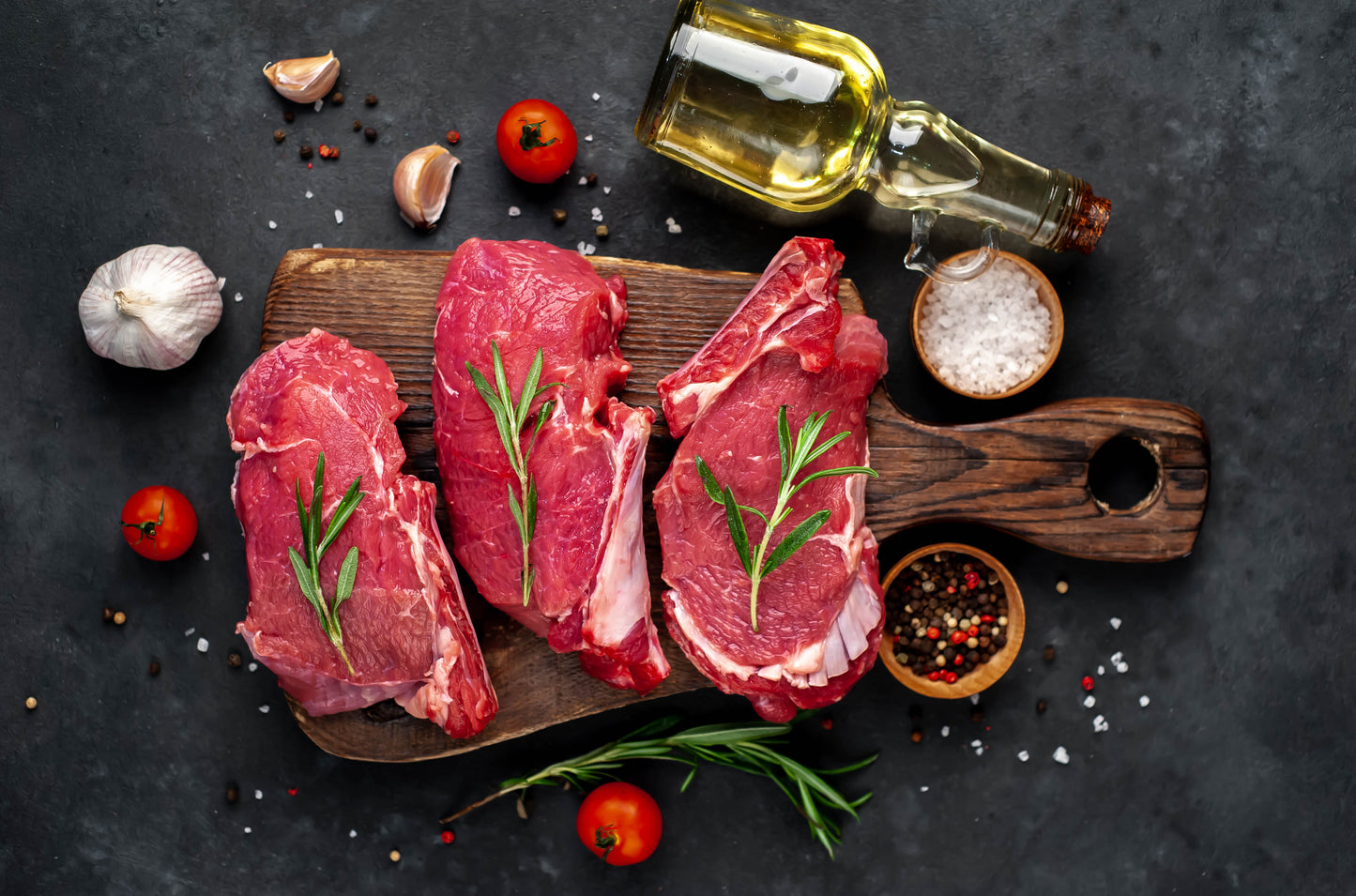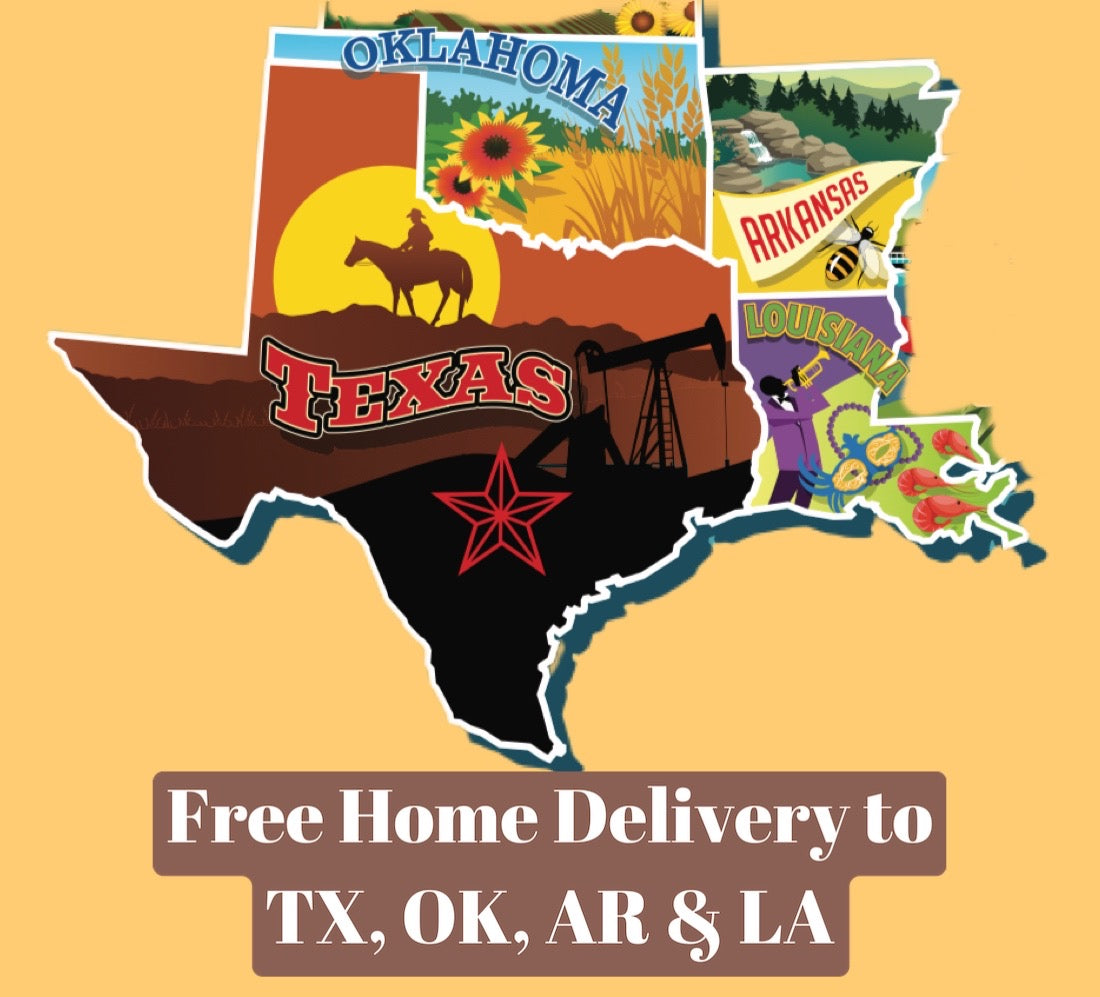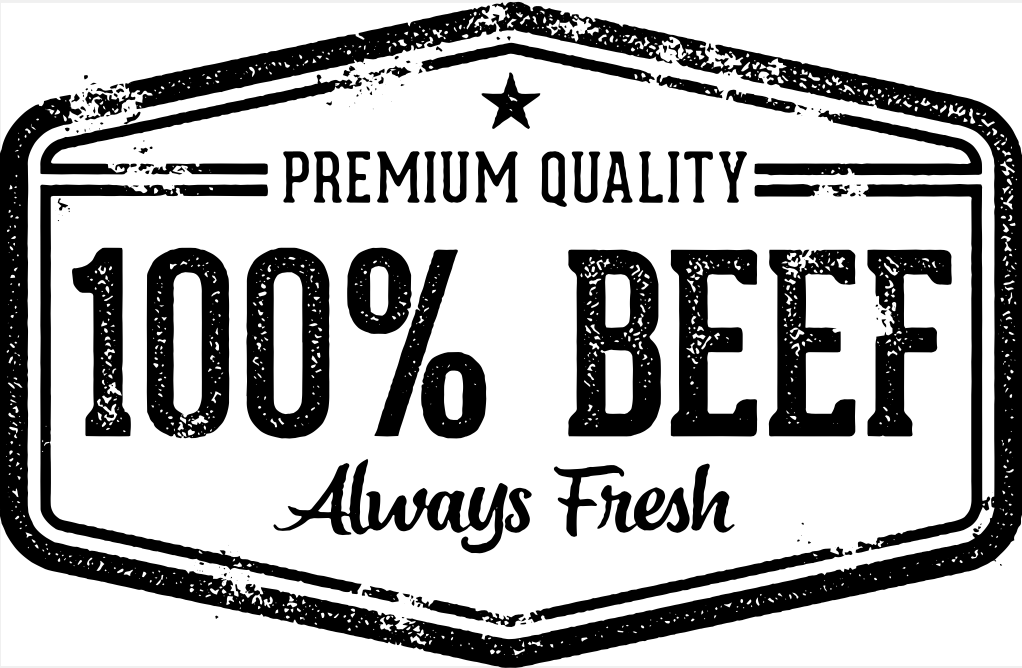 Delivered to your door
• Higher levels of Omega-3 fatty acids 
• Higher levels of Omega-6 fatty acids 
• Elevated conjugated linoleic acid 1
• Supporting local farmers and sustainable grazing practices
Our Guarantee
If you aren't 100% satisfied with your experience we will refund or replace 100% of your money or your beef. No questions asked.
WOW! 

Absolutely the best pork chop I have ever eaten. I didn't realize pork had a taste outside of seasoning. I was thinking of it at lunch the next day. 

- Ashley M. 

I can't believe the lamb is so tender. Great flavor and I love the portion sizes. 

- Nancy 

I was pleasantly surprised with the lamb. The flavor of the Dorper is so mild compared to any lamb I've had in the past.

- Nick
How do I know which cuts I will receive?

We hand select each cut to accommodate an array of different meal options. We know that you want to impress your friends and family with your farm fresh meats. We also keep in mind that impressive dinners don't have to be difficult, so we include a few recipes in each subscription box.
When will my shipment arrive?

We will ship your first box within one month of your order. We will contact you to let you know our monthly shipment dates. Each box will arrive at your doorstep within 48 hours of shipping from our farm.